Prospective buyers often identify information about foreclosed real estate from the county recorder's office in a location of interest. The county is responsible for the conduct of foreclosure auctions, and these auctions are often held at the local courthouse.
Most auctions are advertised in the legal section of the newspaper. When the property doesn't sell in an auction, the bank-owner must sell it. Prospective buyers can learn the identity of an REO property by researching legal auction notices. It's important for the buyer to adjust expectations about foreclosed properties and REOs:
Foreclosure
If the new buyer purchases a foreclosed property at auction, the prior owners might still live there! In many cases, the new owner must initiate eviction proceedings. In comparison, REO properties are typically unoccupied and ready for the new owner to move in if he or she desires.
Property Condition
A property owner facing foreclosure isn't concerned about maintenance or appearance of the home, condo, or building. Because foreclosure may be a lengthy process, many repairs to the property may be required. Request of a property inspection before purchase is an essential step for the foreclosure or REO buyer. It's important to identify all the problems and create estimates for the necessary repairs.
Plumbing and Broken Pipes
The property may be vacant and, if located in a Northern U.S. climate, not winterized. Freezing winter temperatures can mean broken pipes or other large plumbing problems as a result.
Landscape and Exterior Condition
Similarly, the previous owner probably stopped worrying about the condition of the yard. Perhaps the lawn hasn't been watered for months. Shrubs and trees may need care or removal. The cost to landscape the property can cost thousands of dollars, so it's important to consider this before placing an offer on the property.
---
Kuba Jewgieniew is the CEO of Realty ONE Group, headquartered in Irvine, California. Named one of America's top brokerage firms by REAL Trends, Realty ONE Group is ready to apply its data-driven approach to the purchase or sale of your home.
Written by Lyle Charles
Construction consulting can sometimes be a bitter pill to swallow especially when your construction firm has been around for decades. Our pride can get in the way when we try to find the best solutions in order to keep our businesses afloat and relevant in a highly competitive industry. Early on, you need to admit that your business is in trouble if indeed it really is. Do not lie to yourself and pretend that everything is going to be alright because it always has been and that one more bump in the road is nothing compared to what you've been through. Do you know what the difference is between businesses that fail and succeed? It's the ability to spot and realize opportunities that are right in front of you. It's also the ability to see trouble and danger before it's too late. If your business is in trouble, act! And act fast before it's too late. Crisis management allows you and your management team to weather the storm and come out alive and kicking. Don't go down in a blaze of glory if you can still live to fight another day. When you bring in guys from outside your firm to help you, trust that they will do exactly what it is you are paying them for. They will spot problem areas, provide you with solutions, and even lay out a plan that will ensure that you business stays profitable for years to come. All you need to do is listen and carry them out.
————————————————————————————————
Lyle Charlesisn't just there to help you with profitability, they can also help you when you're in trouble. Their guys can help you out with construction claim preparation to ensure that you are able to pray for what you want.
Written by: Financial Haze
Most home buyers don't pay cash for a property. They make a down payment, a percentage of the home's price, when a lender approves their mortgage loan. A down payment can range from just three percent to twenty-five percent of more. A higher down payment can sometimes help the buyer get a better rate or terms from the lender. Different loan programs can help buyers with lower down payment funds: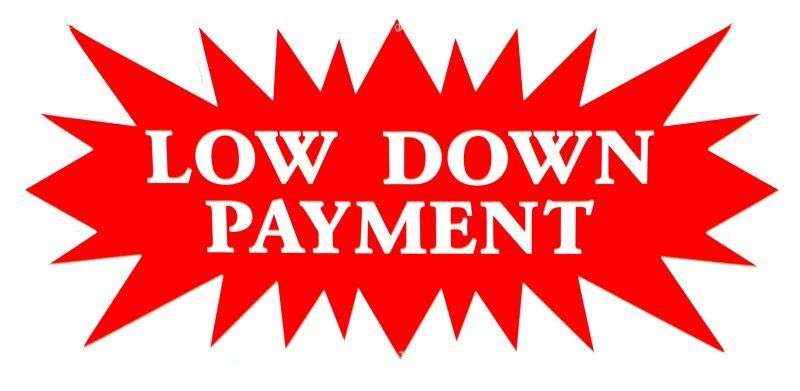 Federal Housing Authority (FHA) Loans
FHA loans require a three percent down payment of the home purchase price for many first-time property owners. The Federal Housing Authority oversees the loan program and insures the loans. It doesn't make direct loans to prospect homeowners. Different instructions apply to buyers according to their state of residence. Lower income home buyers benefit from the FHA program and many couldn't afford to purchase a home without it. Good credit is a factor in getting approval for an FHA loan but previous discharged bankruptcy (within two years, with good post-discharge credit history) is considered acceptable.
Veterans Affairs (VA) Loans
Veterans Affairs (VA) loans provide mortgage funds for military veterans. In many instances, the veteran receives a zero down payment loan. VA loans are also guaranteed by the U.S. government.
Considerations
Many prospective home buyers don't qualify for these federally-guaranteed mortgage loan programs. The global recession that began in 2008 caused many lenders to raise required down payment levels. Prior to 2007, many home buyers bought real estate with low down payments or so-called "creative financing." Although some special situations do exist for patient buyers with good credit, most lenders want a fifteen to twenty percent down payment today.